---
- The Janet Adams Cook Book -
---
My Mum's Pudding.

Forget the stogginess of shop-bought puddings! Forget the gooey plastic of the hotel produced variety! Enjoy the lovely open textured feature of this well tried recipe.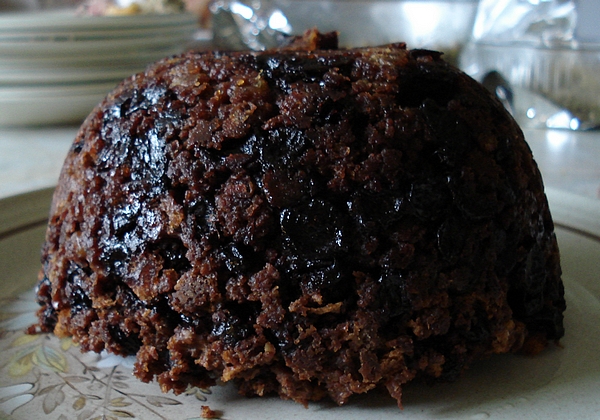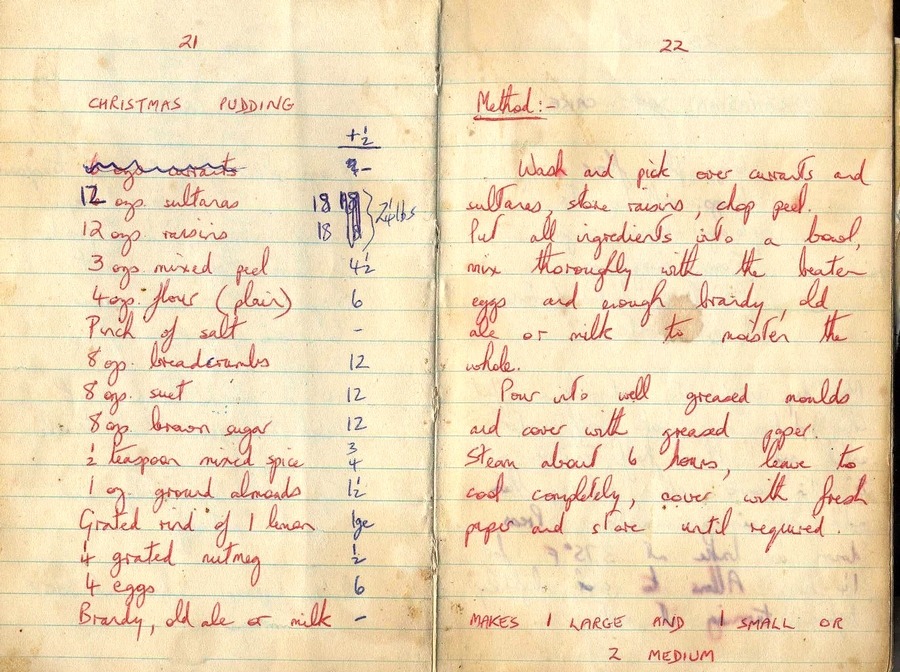 If the quantities in blue are used then there is sufficient to construct two large puddings.
Ater mixing.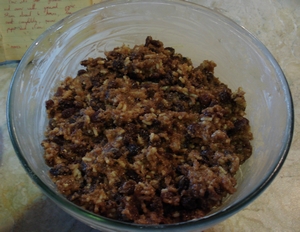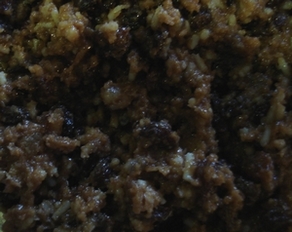 Preparing for boiling.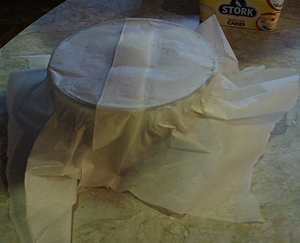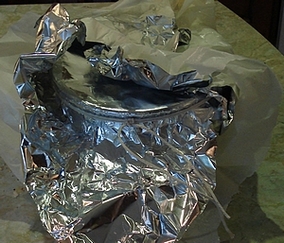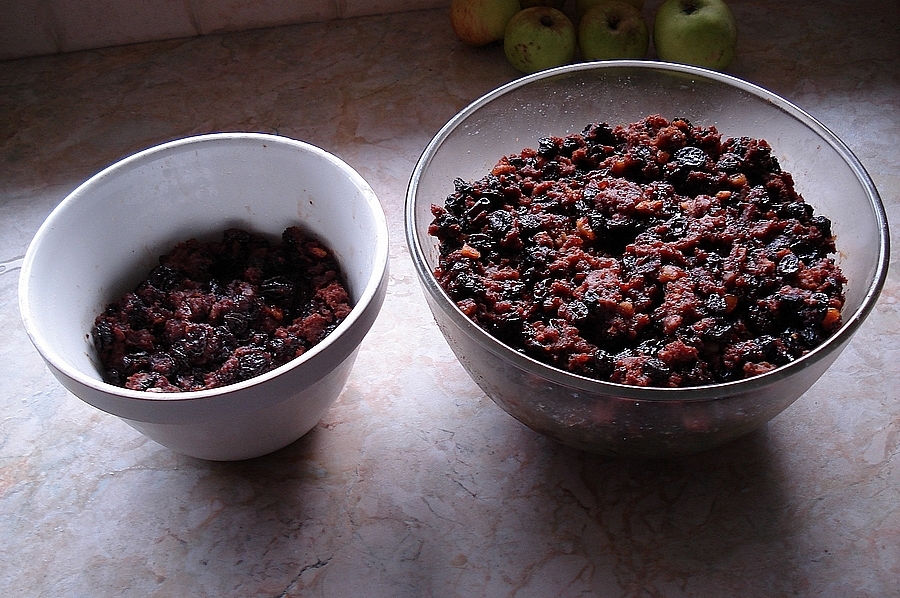 This year's puddings made from the "red" quantities photographed immediately after boiling. Bowl sizes are nine and six inch - we usually consume the small one at Easter. Ensure you have a large enough saucepan before making a large one.
Re-cover with greaseproof paper and store in a cold place. On Christmas morning boil for three hours. Thereafter in the unlikely event of any remaining, it may be frozen.
And the proof of the pudding.........